Latest Updates
Blog: Testing Ideas is the Key to Persuasive Speaking
Influencing: How airbnb Organizes the Host Community
Why Activity-Based Networking Beats Mingling
The Secret of Networking in One Diagram
Details are Everything: How Starlight Became Thriller
The Secret to Writing a Speech is Not to Write it.
Why Relying on LinkedIn Messages Can Be Risky
How Writing Preserves Your Thoughts
Facebook's Underrated Role in Professional Networking
Find me on: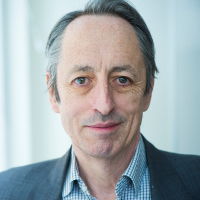 Andrew Hennigan is a Communication Consultant, Speaker, Writer, delivering lectures, workshops, training and one-to-one coaching about speaking, writing, networking, influencing, reputation, social media, digital marketing, culture & innovation.
A business school lecturer, freelance journalist and ghost writer, he is also author of the book Payforward Networking.
Are you looking for a compelling speaker for your event or want one-to-one coaching to master the art of advanced speaking? Searching for effective and interesting communication training? Do you need an experienced writer for articles, blogs, speeches? Give me a call or send me an email.
.
.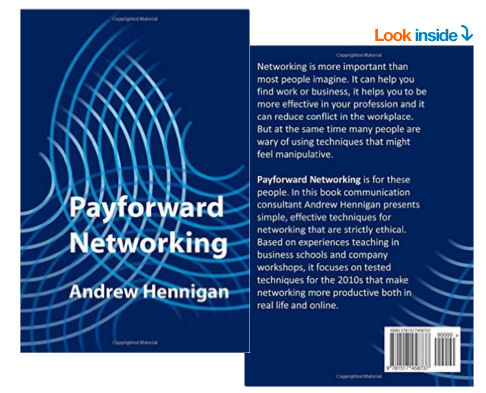 Latest Book:
Payforward Networking
Networking is more important than most people imagine. It can help you to find work or business, it helps you to be more effective in your profession or studies and it can reduce conflict in the workplace. But at the same time many people are wary of using techniques that might feel manipulative.
Payforward Networking is for these people. This book presents simple to apply, effective techniques for networking that are strictly ethical. Based on my experience teaching networking & influencing in business schools and company workshops, it focuses on tested techniques for the 2010s that make networking more productive both in real life and online.
It doesn't answer every question about networking, but if your question isn't answered there's a chapter explaining how you can ask me to write a personal chapter for you.