Latest Updates
Blog: What Abba Can Teach about Social Media: lessons from new Abba The Museum.
Why you need to suspend scheduled tweets when tragedy strikes.
PR Essentials for Early Stage Startups. What you can do without money, consultants or agencies.
Find me on:
On any other site look for the ID andrewhennigan. It is probably me.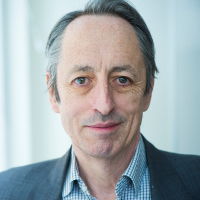 Andrew Hennigan is a Communication Consultant, Writer and Speaker. His interests include speaking & presenting, networking & influencing, reputation & brand, social media, audio/video podcasting, media strategy & training, intercultural communications and political intelligence.
He works with businesses and other organizations, delivering lectures and workshops, writing content and coaching senior managers. In addition he teaches networking, social media and communication courses for graduate students at universities in France, Italy, Sweden and the UK. He also does some freelance journalism and ghost writing for busy people.
Based in Aix en Provence, France, and Stockholm, Sweden, he works mainly in Europe and is available for projects in other regions, either face-to-face or through video conference.
.
.
Lecture Summary:
The Myth of the Best Solution: How Culture Impacts Technology and Innovation
One of the core values of an engineering education is that there is always a "best" solution to each problem that can be identified objectively. In reality cultural factors affect technology decisions in surprising ways and can also impede the adoption of innovations that appear to offer clear advantages. This is the topic of the lecture "The Myth of the Best Solution: How Culture Impacts Technology and Innovation" developed and delivered by communication consultant Andrew Hennigan.
In this lecture he discusses how the impact of culture on technology and innovation is much greater than people imagine, the consequences of this impact and what you can do to mitigate it.
Based on real-world case studies from different technology fields, it explains among other things why Xerox invented the personal computer in 1973 but chose not to market it, why telegraph companies could not see the purpose of the telephone, why an abstact decision is the key to the success of France's TGV high-speed rail network and why it took six thousand years from the invention of the wheel to making wheeled luggage.
This lecture runs about 60-90 minutes and includes a Q&A session. The content can be adapted to suit the audience, venue and other factors. For more information see the
Lectures
page.